Holiday apartments
The "Schöne Aussicht" apartment is 85m² in size: two sunny rooms with their own balcony, bathroom and toilet offer a comfortable atmosphere for 2-5 persons. The spacious kitchen with freezer, dishwasher, oven, coffee machine and a range of cooking utensils and tableware has been recently renovated. The typical Tyrolean "Stube" (farmhouse parlour) is the perfect place for guests to spend time and relax. The balcony offers splendid views of the Mühlwald Lake, the village of Aussermühlwald and the impressive peaks of the eastern Pfunderer range.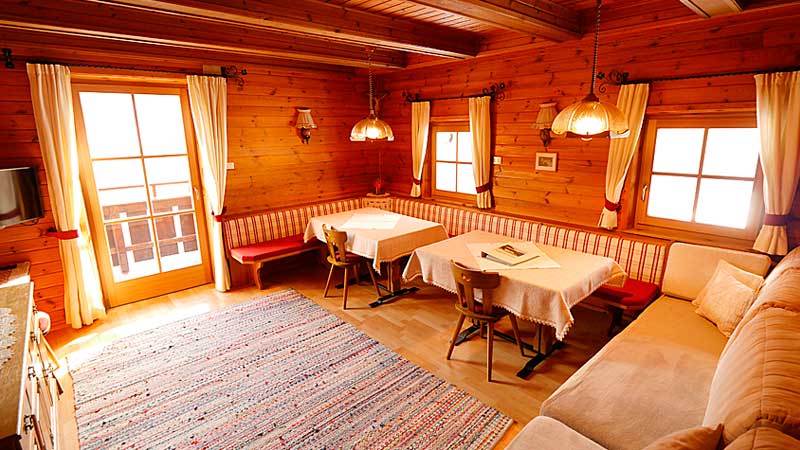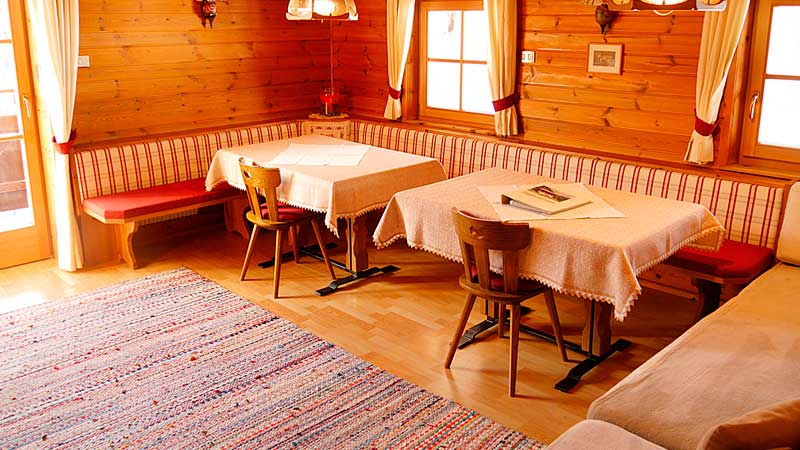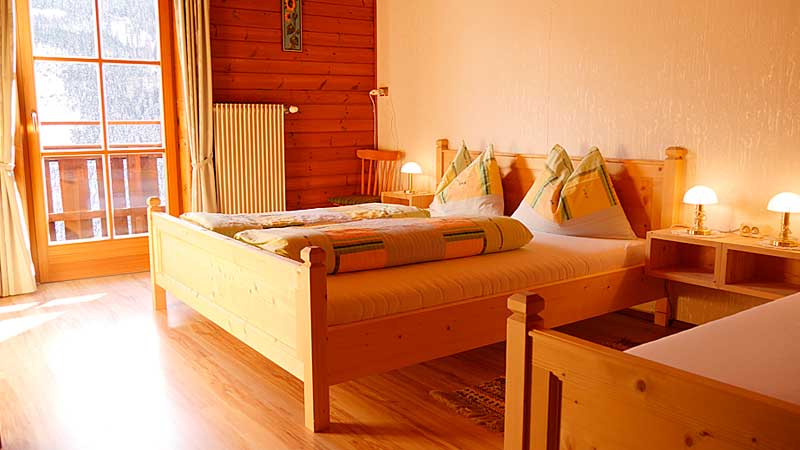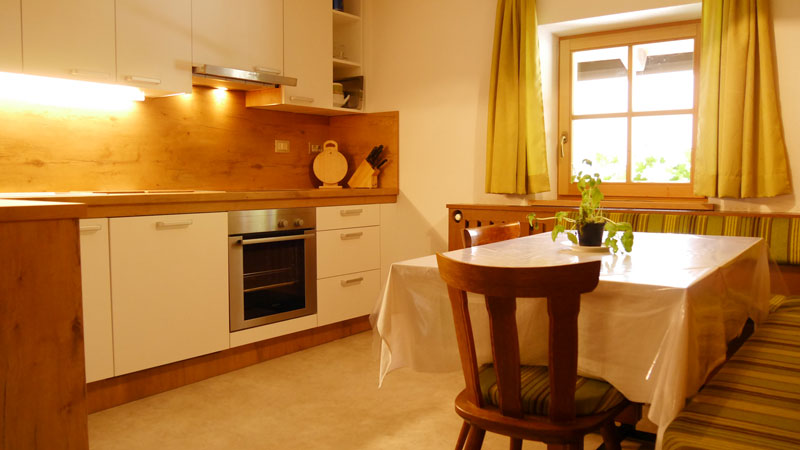 ---
The "Waldruhe" apartment is 75m² in size and suitable for 2-5 persons. It also offers two comfortable bedrooms each equipped with shower and WC. The practically furnished kitchen/living room with sofa and TV area has a microwave oven, fridge, dishwasher, coffee machine and a range of cooking utensils and tableware. The apartment also has a large sun terrace with deckchairs, barbecue and a children's play area.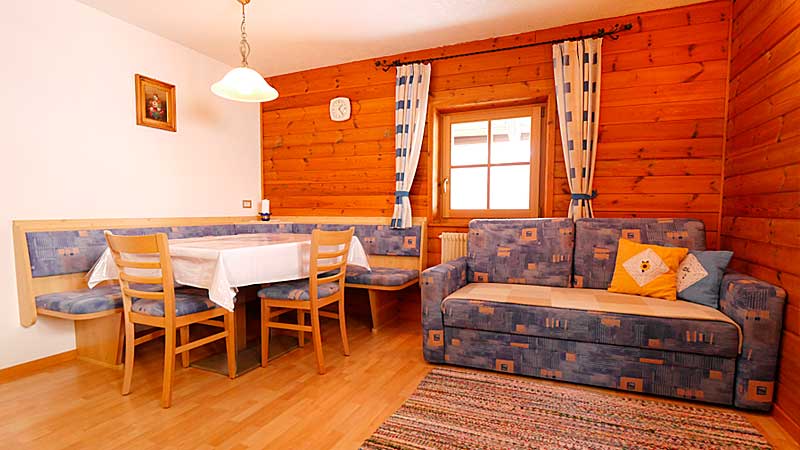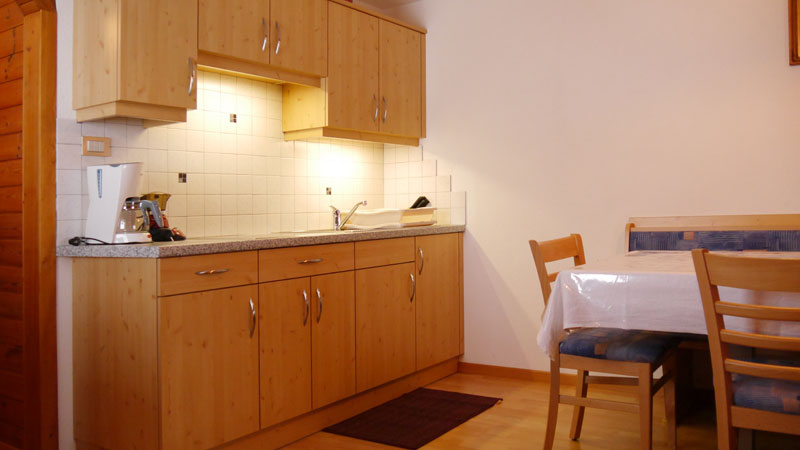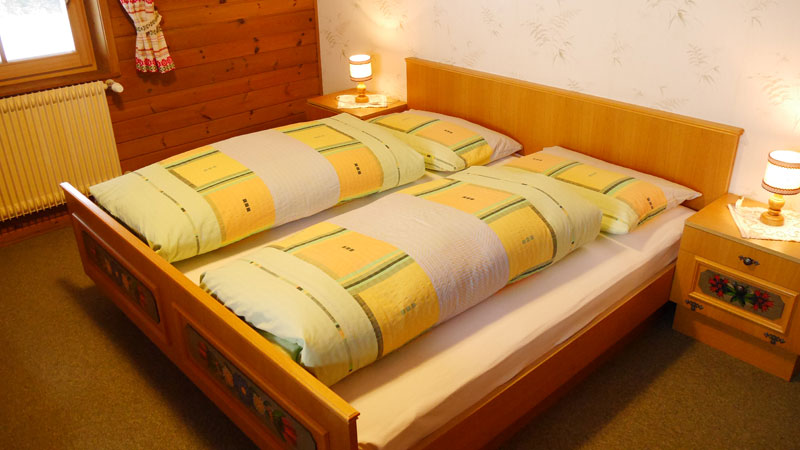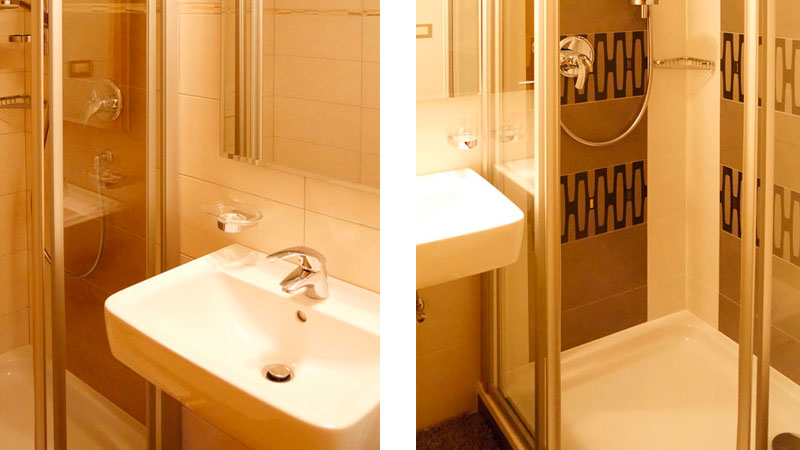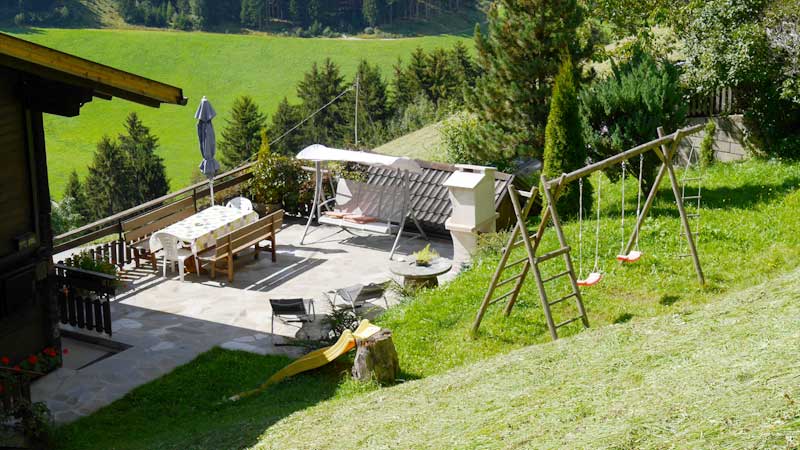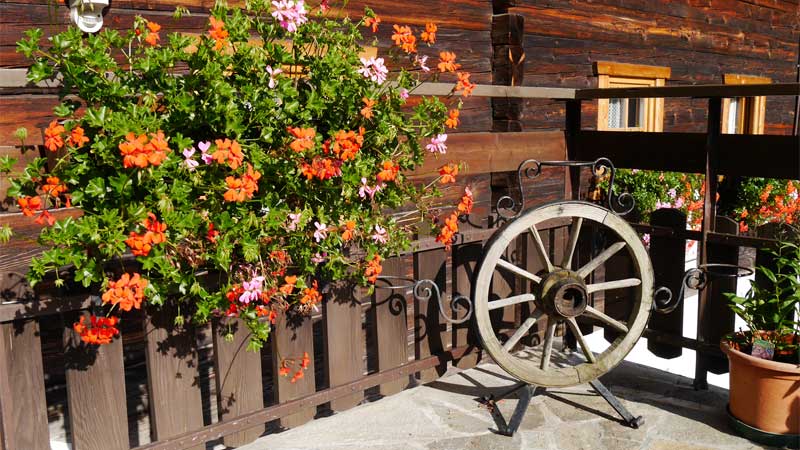 ---
 Both apartments share a common entrance (see diagram). We would in particular ask guests in the "Waldruhe" apartment to take this into account. On request the two apartments can be converted (via an existing sliding door) into one large apartment that can accommodate up to 10 persons.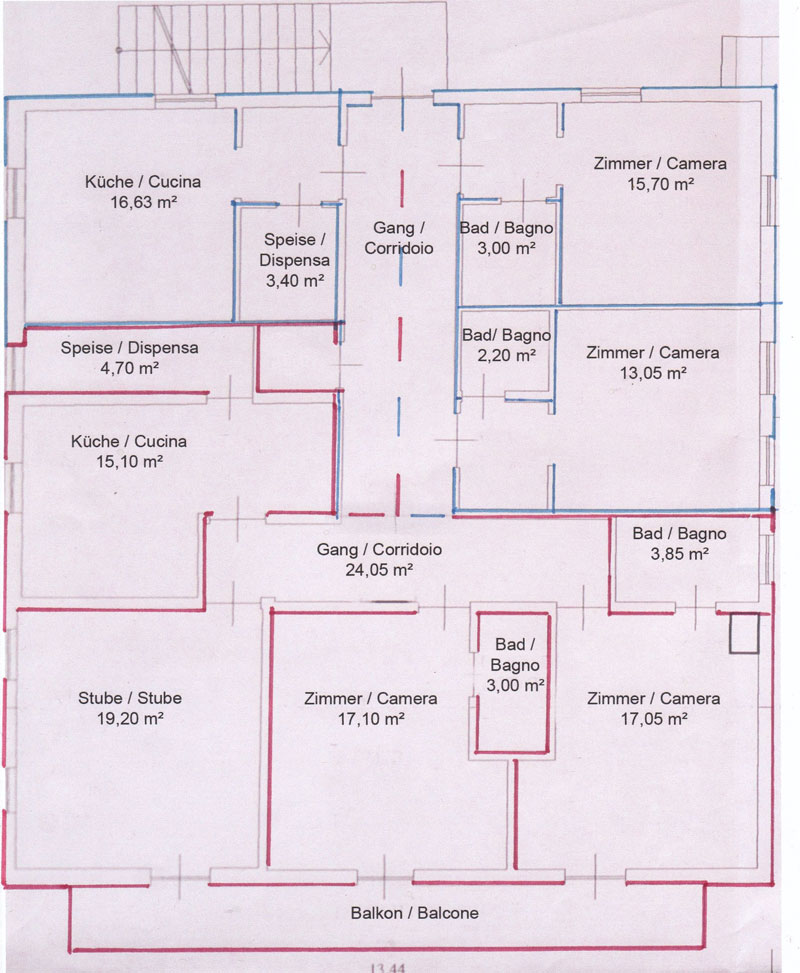 Both apartments also have Wi-Fi.